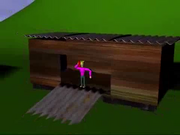 The Mayor's house
is a house in Snospis Eht and 
Mouse Tails
. It belongs to the 
Mayor
.
Characteristics
Edit
The Mayor's house is a small wooden building with a roof made from corrugated metal sheets. There is another corrugated metal sheet near the doorway. The Mayor's house is located somewhere in the mountains.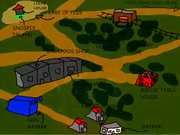 Appearances
Edit
Ad blocker interference detected!
Wikia is a free-to-use site that makes money from advertising. We have a modified experience for viewers using ad blockers

Wikia is not accessible if you've made further modifications. Remove the custom ad blocker rule(s) and the page will load as expected.