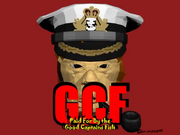 The Good Captain's Fish
is a company owned by
The Good Captain
. The company's main product is fish, however they have expanded into many different fields of industry including automotive manufacturing, television and radio, and private space exploration 
[1]
. The Good Captain's Fish is well known for its slogan, "
Remember Kids, Eat Your Fish!
".
The Good Captain's Fish was founded in 2038 by Isambard T Dickmonger III (The Good Captain), to create low-quality breaded seafood products for the low income markets [2]. By 2041, he had dominated the global fish markets and was earning billions of dollars a year [3].
However, in the year 2050, the world collapsed due to The Good Captain's Fish overfishing the seas, the ozone layer was burnt to a crisp, and the worlds' economy was in ruins [4]. Between March and October 2050, 5.67 billion people died of disease, famine, radiation poisoning, or conflict caused by the end of the world [5]. The survivors of this looked and acted unusually.
Good Captain's Fish on television
Edit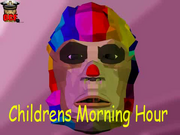 In 2056, the only television station left was
The Good Captain's Fish
[6]
. The station broadcasts old re-runs of it's old television programmes 
[7]
.
Programmes
Edit
Floppy the Hammerhead (unknown if canon)
Appearances
Edit
References
Edit
External links
Edit
Ad blocker interference detected!
Wikia is a free-to-use site that makes money from advertising. We have a modified experience for viewers using ad blockers

Wikia is not accessible if you've made further modifications. Remove the custom ad blocker rule(s) and the page will load as expected.