Snospis Eht: : The Epic Adventure is a video created by andywilson96. It was uploaded on September 9, 2011.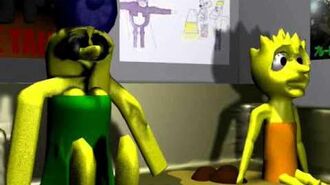 This episode is a compilation of all the episodes in series 1 (2009 - 2011) .
Additional scenes
Edit
Several scenes were added for this episode, or replaced some scenes in the composing episodes, to expand the episodes' story and to make them more consistent.
Ad blocker interference detected!
Wikia is a free-to-use site that makes money from advertising. We have a modified experience for viewers using ad blockers

Wikia is not accessible if you've made further modifications. Remove the custom ad blocker rule(s) and the page will load as expected.