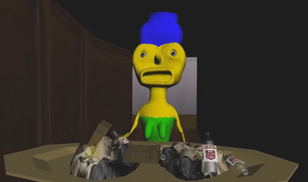 Christmas
is a festival usually celebrated on 25 December, although some churches observe Christmas on January 6, 7, or 19, respectively.
Within Snospis Eht
Edit
The Snospis family celebrates Christmas by gathering resources (even garbage, rubble, and glass bottles would be enough) to appease the hunger of Mantra Claus and to prepare a feast for themselves. They also believe that Mantra Claus will come down the chimney every year to deliver presents to the nastiest families.
According to the Book of Snospis, after the death of Jesus-man, Mantra Claus grows hungry, and Christmas is an occasion to appease him.
A Christmas tree is also a required decoration to celebrate Christmas in Tyksrr.
Appearances
Edit
See also
Edit
External links
Edit